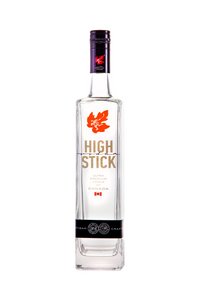 Being the best was simply not good enough...
Having the best vodka bottle in all of Canada was not good enough for us. No, we needed some punch for our flair.
So we set out creating a one of a kind Double Gold Premium Candian Vodka for our fans, our quality is our commitment and gratitude to some of hockeys' most loyal fans. We are amoung the best Canadian Vodka's available, make sure to ask your local store to carry either our premium stick or our new retail bottle of High Stick Vodka.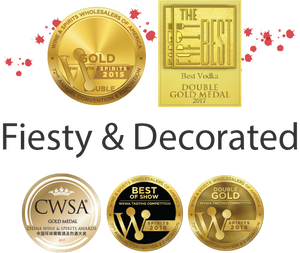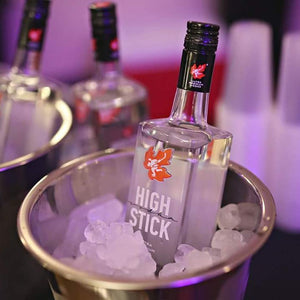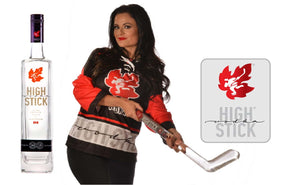 Check out our Shop!
We are proud to announce that we have finally worked your feedback into action.  Our team has assembled a fully stocked apparel and merchandise section for you, our loyal High Stick Vodka fans!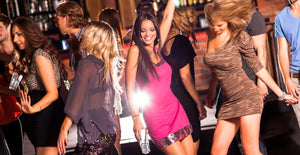 Our Favorite Recipes to your Favorite Vodka Cocktails
Strawberry Vodka Martini
Who doesn't love a good Vodka Martini!!? Check out our super simple Vodka Martini Recipe - Four simple ingredients but a ton of delicious flavour!
Check it out in our here in our Blog!
Crisp Vodka Drink Mixed to be a Holiday Favorite!
The Cinnamon and maple syrup mix to sweeten and smooth the apple cider in this amazing holiday drink!
For more drinks like this please check out our blog.
Please enjoy our Vodka responsibly a
Play on the Traditional, Vodka with Soda and More!
The lime sugar syrup mix in this drink in a way you forget there is vodka in this drink. So delicious and fragrant, perfect for a warm patio or a vodka on the beach this summer.


To find out the rest of this drink and many more, please check out our blog!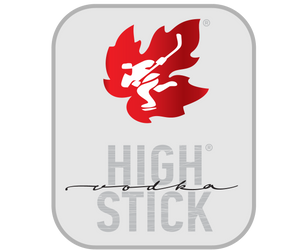 Vodka Diaries... Um, Varieties.
What makes Vodka such a popular liquor has be its versatility. The ability to pair Vodka in drinks seems almost endless, but want to pass on a new spin to a few of the classics. Namely Vodka Cran or Vodka OJ your choice:
Vodka and Cranberry Juice - Providing both sweet and tart flavour Cranberry juice.
Expert tip, use REAL Cranberries and some fresh squeezed lemon juice with water and a hint of honey - You are welcome! ;)
Vodka with Orange Juice - This classic never goes out of style and is the go to of many who swear by the hair of the dog.
Expert Tip, call us crazy, but a dash of Fanta (TM) and a couple of cherries brings a whole new element to this timeless drink! Enjoy your next Vodka with Orange Juice with our twist and let us know your thoughts!
Check out the High Stick Vodka blog for more recipes and other news!
Our commitment: Making the best vodka for Canadians, right here in Canada.
High Stick Vodka is proud to present a Canadian made ultra-premium vodka. Our Vodka is made from the finest quality grains available in Western Canada, we are proud to present the most Canadian Vodka you will ever find! Oh, and it happens to be one of the best quality vodkas that you will find as well.
High Stick Vodka is FOUR times distilled, carbon filtered and bottled in the heart of the Okanagan, British Columbia, Canada. We sought the finest grains and the purest mountain water to make one of the best vodka's on the market. Our unique meticulous process ensures all impurities are guaranteed to be filtered out. This is the only way to ensure that we provide the highest quality Vodka spirit for our loyal hockey fans. Every time you enjoy our product you are trusting that we take every step possible, ensuring the water is filtered and mixed with utmost precision to ensure a crisp and clean Vodka. It's no surprise that High Stick Vodka won the Double Gold award and Best Vodka at the WSWA tasting competition.